It's Sunday and I'm sat in my pyjamas on the sofa. I don't have to go anywhere today. We've done a fair few miles over the last couple of weeks, so I think that's ok.
After our unstoppable beginnings in Manchester and our smoother trip to Nottingham, we played a house show in Oxford, in the home of the former editor of Sandman Magazine, Sheffield's indie bible back in the 00s.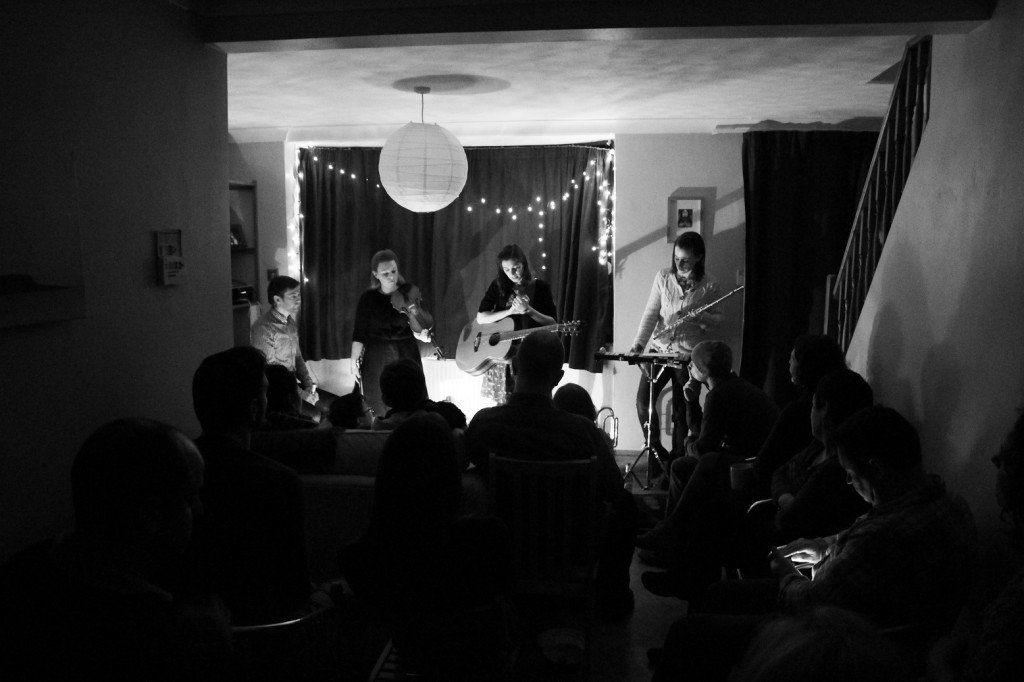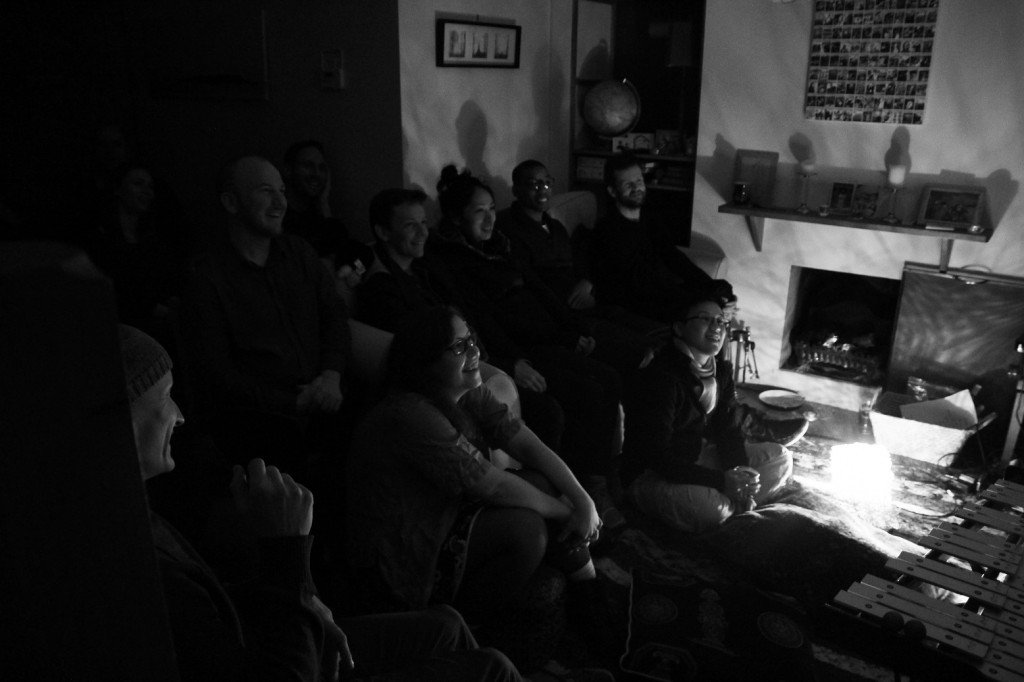 Thanks to Glass Hertz for the pics from that day. You can see more over here.
On Tuesday we travelled to Birmingham and played at the rather beautiful Kitchen Garden Cafe. We also popped over the road to another cafe, Cherry Red's, for excellent cheeseburgers and rootbeer.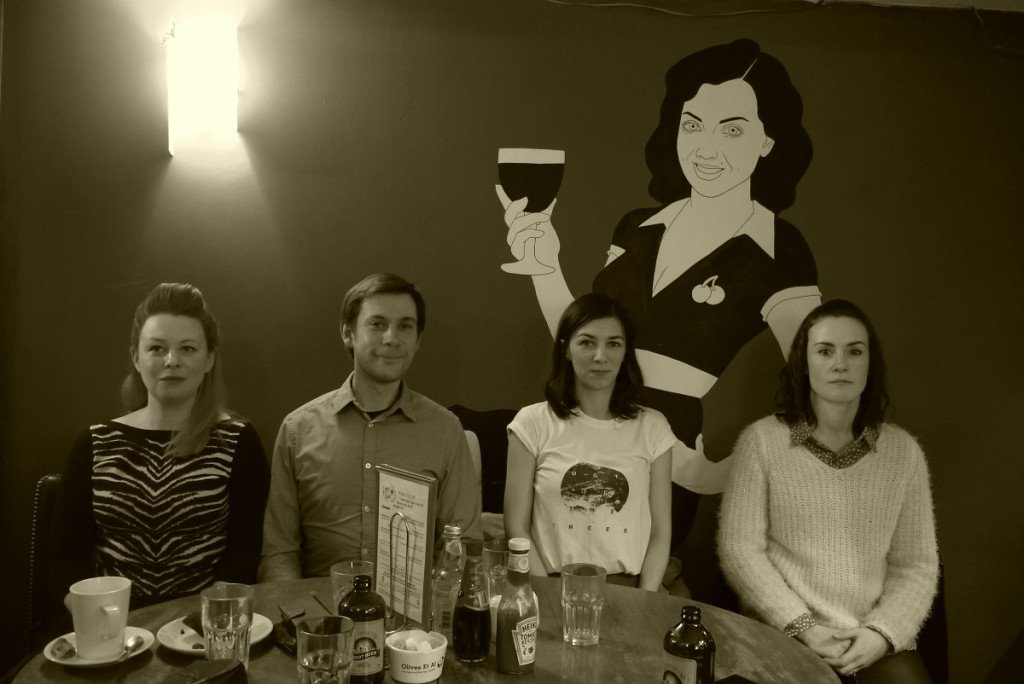 And I was given a lovely gift (thanks, Tony!) of this little solar powered light-up house. Note the tiny Neighbour of the Year sticker!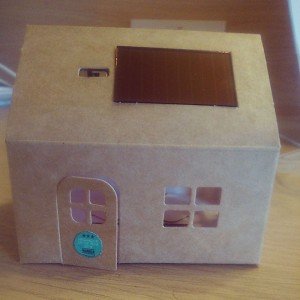 The next day we took a detour on our way to Cardiff into the Forest of Dean. It was such a beautiful day we decided to carry our instruments down to the River Wye…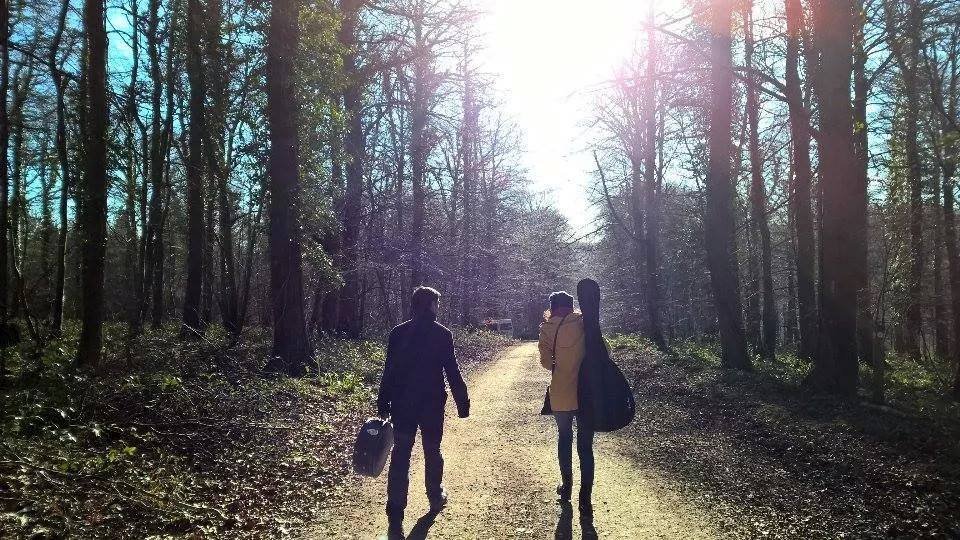 …and filmed 'Condor', a song I wrote for Connie Converse:
And then Oliver and Katherine carried on playing…
That night we played at Gwdihw, an ace, gorgeous little place in Cardiff. Our guest that night was The Gentle Good, aka Gareth Bonello, who played an incredibly beautiful set accompanied by his wife Jen. I'm planning to bring Gareth to Sheffield in May, so watch this space.
It turned out that Jen there is a real master of zoology, and offered to give us a behind the scenes tour of the Cardiff Museum the following day, where we feasted our eyes on pickled spiders, cupboardfuls of beautiful beasts and birds and drawers filled with flies.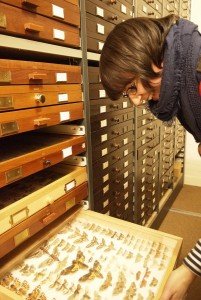 After eating the biggest sandwiches in the world (I failed completely)…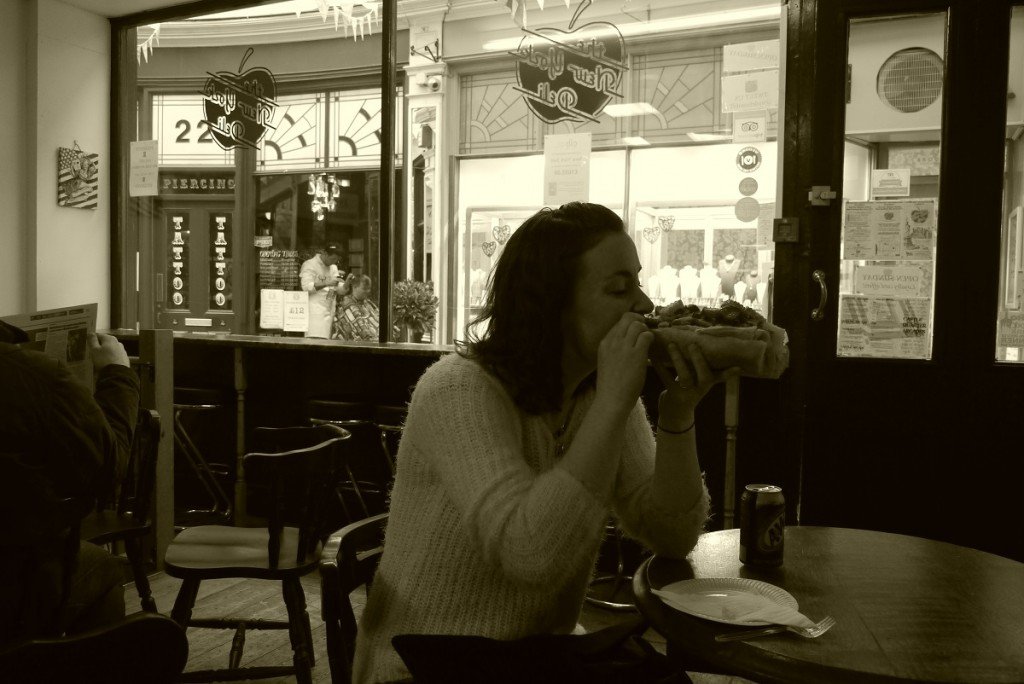 …we headed to London. We'd spent a bit too long (oops) in the museum and then we hit awful traffic, and ended up being 2 hours late for soundcheck, but it all turned out ok. Thanks to Ruth Barnes for hosting.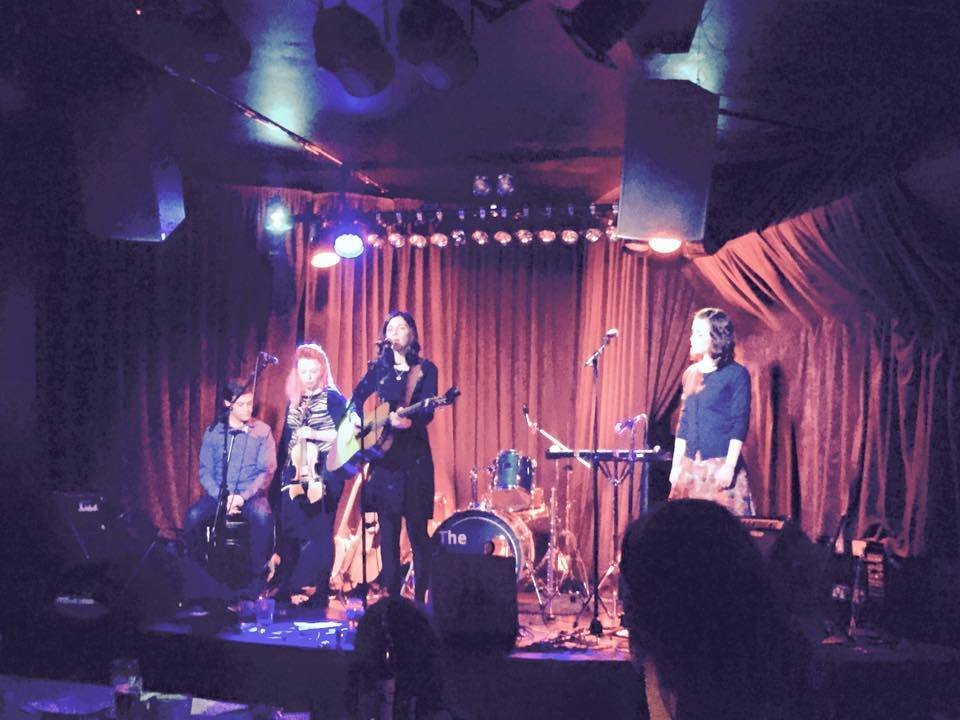 Me ol' mucker Kev had come to see us, and I very much enjoyed getting the audience to boo him. He also got himself a Neighbour of the Year window sticker, as displayed here by him and his boys: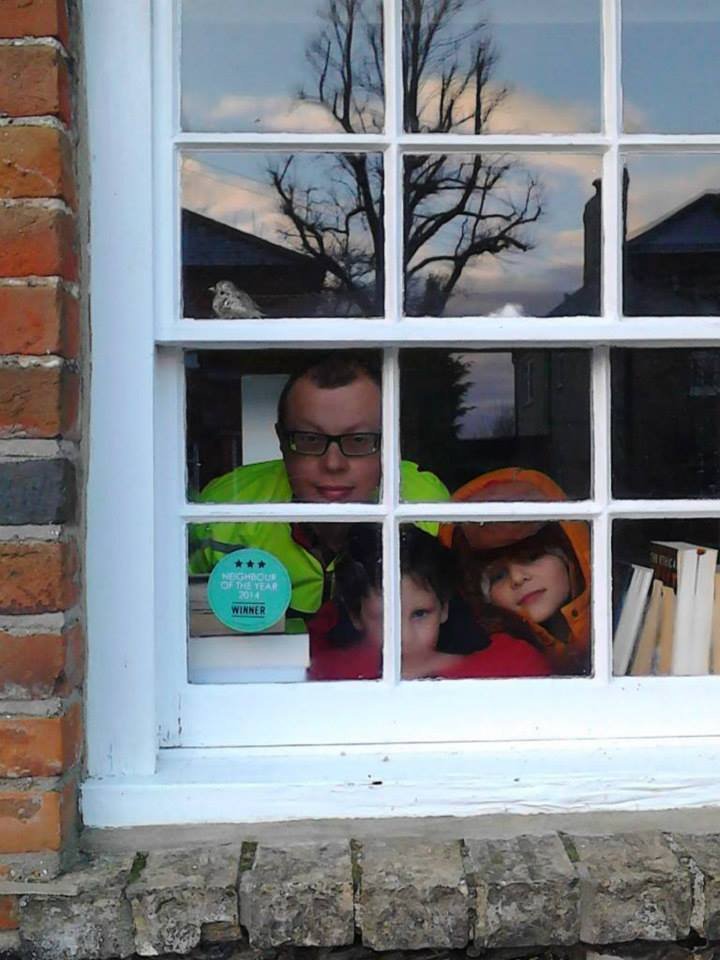 We were a bit giddy from a lack of food and too much booze as we left London, which led to us all confessing our secret love for Sheryl Crow to each other and singing along to 'A Change Would Do You Good' on youtube via Katherine's phone in the car.
Somewhat sleep-deprived, and a little bit sad because we'd reached the end of this particular adventure, we arrived for our final show in Sheffield at the Greystones on Friday. It was the first time since Manchester that we didn't have Mark Hadman with us and he was missed. Mark was our driver/roadie/tech support/sandwich locator/generally helpful wonderful man throughout the tour. THANK YOU MARK!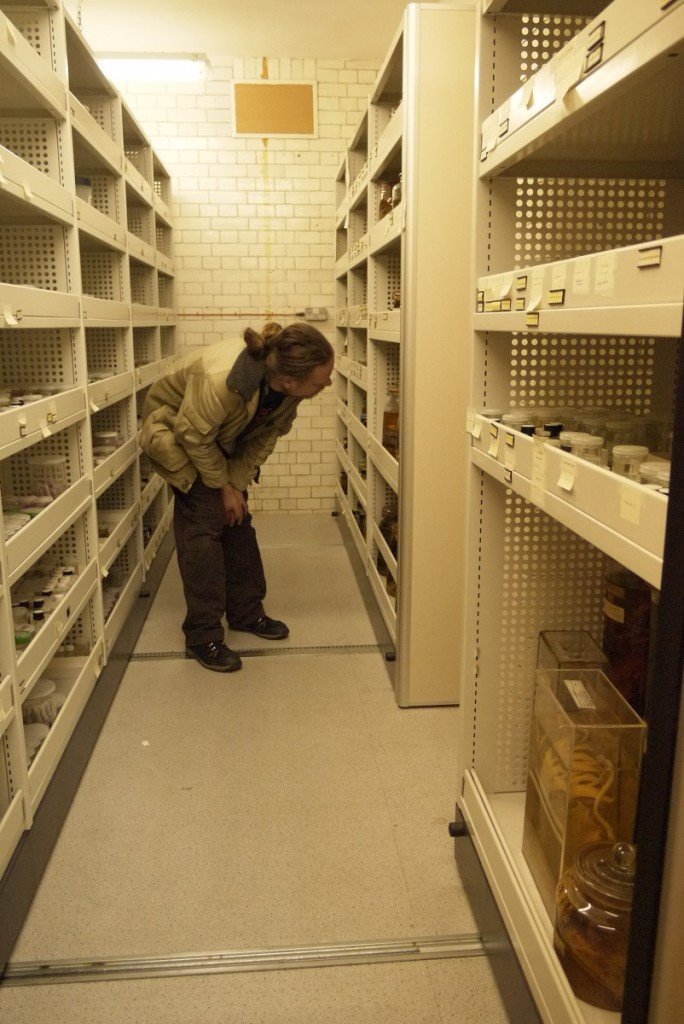 Sheffield gave us a very warm welcome home. We were filming this show for Sheffield Live TV, so it will be available to watch at some point. I'll keep ya posted.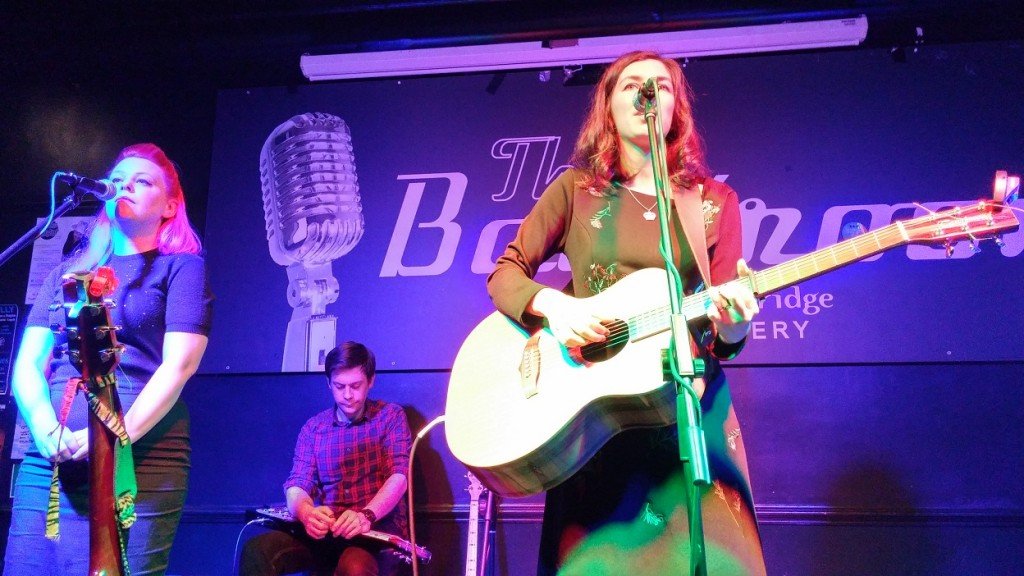 And so it ended. There's nothing quite like travelling around with your friends and playing music every night in superb little venues. It was an amazing 10 days. Thanks again to Mark, and thanks to Chris at Hey Manchester!, Sam at Nottingham Indiepop, Jan & Emma, Brett at Kitchen Garden Cafe, James at Gwdihw, Chris at the Finsbury and Emily at the Greystones. And finally, a massive thanks to everyone who came out to see us on these cold nights and bought tickets and records, thank you thank you thank you.
The restrospective set:
Sheffield Shanty (The Bright Carvings)
Martin (The Bright Carvings)
Little Polveir (The Casket Letters)
Heart of Clay (b-side to Dirty Rotten Soul)
January (Roman Radio)
All This (Roman Radio)
Hedgehunter (I'm Across, I'm Ashore)
Straw & Hay (I'm Across, I'm Ashore)
Not Now, Horse (Neighbour of the Year)
March, March (Neighbour of the Year)
I've Been Shot (Neighbour of the Year)
Neighbour of the Year (Neighbour of the Year)
DOG (Neighbour of the Year)
Shelter (Neighbour of the Year)
Our next gig is at the Blue Sky Cafe in Sheffield on April 11th, as part of the 'For The Common Good' festival of events in support of the Sheffield Green Party. More details.