"A tribute more than worthy of its mysterious, talented and ultimately tragic subject." – The Quietus
"The best night of Sensoria Festival" – Exposed Magazine
*UPDATE* More dates to be announced! Video from Cutlers' Hall below.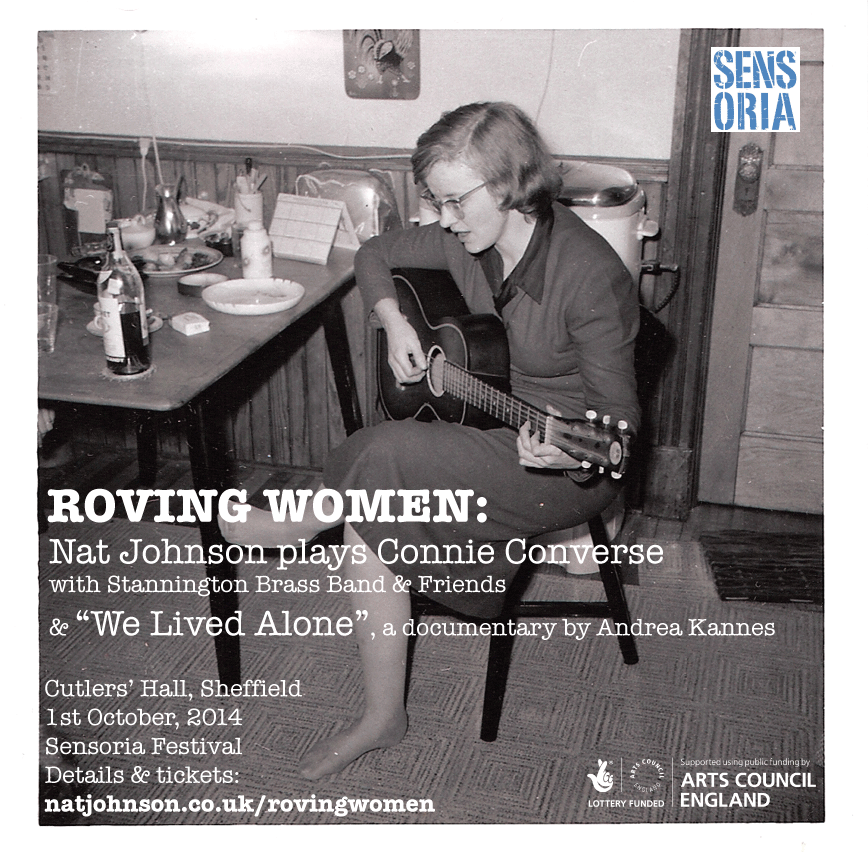 Connie Converse deliberately disappeared in 1974. An unappreciated songwriter, decades ahead of her time, she was never seen again. 40 years after her disappearance, 'Roving Women' is an evening of music and film celebrating Connie and the kitchen recordings she made in 1950s New York.
Connie's recordings were rediscovered and released in 2009. For Sensoria Festival 2014, acclaimed singer-songwriter Nat Johnson performed new arrangements of several of Connie's songs, alongside her own original songs about Connie. Nat and her band were accompanied by Cornerstone Brass Band.
Andrea Kannes, a film graduate from New York, screened her debut documentary "We Lived Alone". Andrea travelled to meet Connie's relatives and was given access to Connie's filing cabinet to make the film, uncovering not just more music, but artwork and letters. There was also a Q&A at the event with Nat and Andrea, which took place in the historic surroundings of Cutlers' Hall, Sheffield City Centre.